Inspiration
Create a romantic Photo Advent Calendar with concealed messages
This year, add some romance to the Christmas countdown. Design an Advent Calendar with 24 personalised doors, and unveil loving messages for that special someone.
Discover our Ferrero Advent Calendar with Photo Doors, with 24 delicious chocolates from Ferrero.
Not only can you add a treasured photo of your choice to the front of the calendar, you're also able to design the inside of each door individually, so it's perfect for hiding different personal messages and surprises for your partner to find during the countdown to Christmas. What's more, it's easy to get started with our award-winning, free CEWE Creator Software.
We've created a special template with sample doors to help you begin, which you can download and install here. Alternatively, you can create your own from a blank template using the desktop software, or our handy online editor.
Create your own today with our free template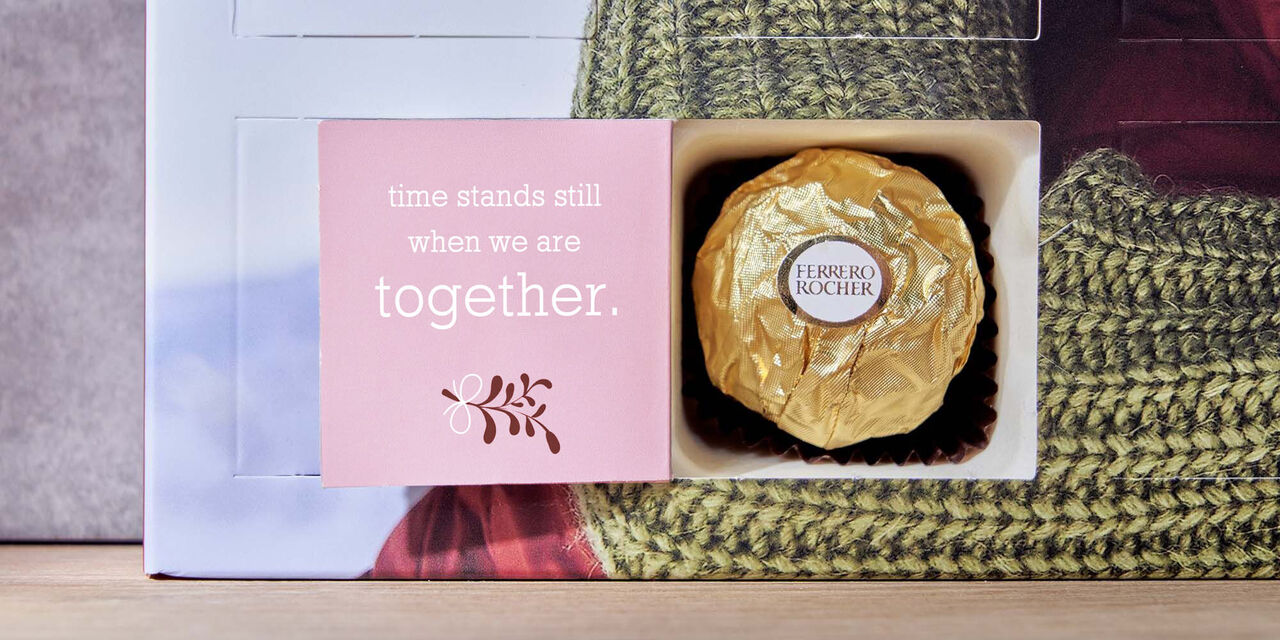 A little love note every day
Give your loved one two reasons to smile every day in December. Write down a few messages of love to hide behind each door alongside a chocolate treat. If you need some inspiration, think about what you value most about your significant other and try to sum up this quality in a few words. The more personal it is, the better.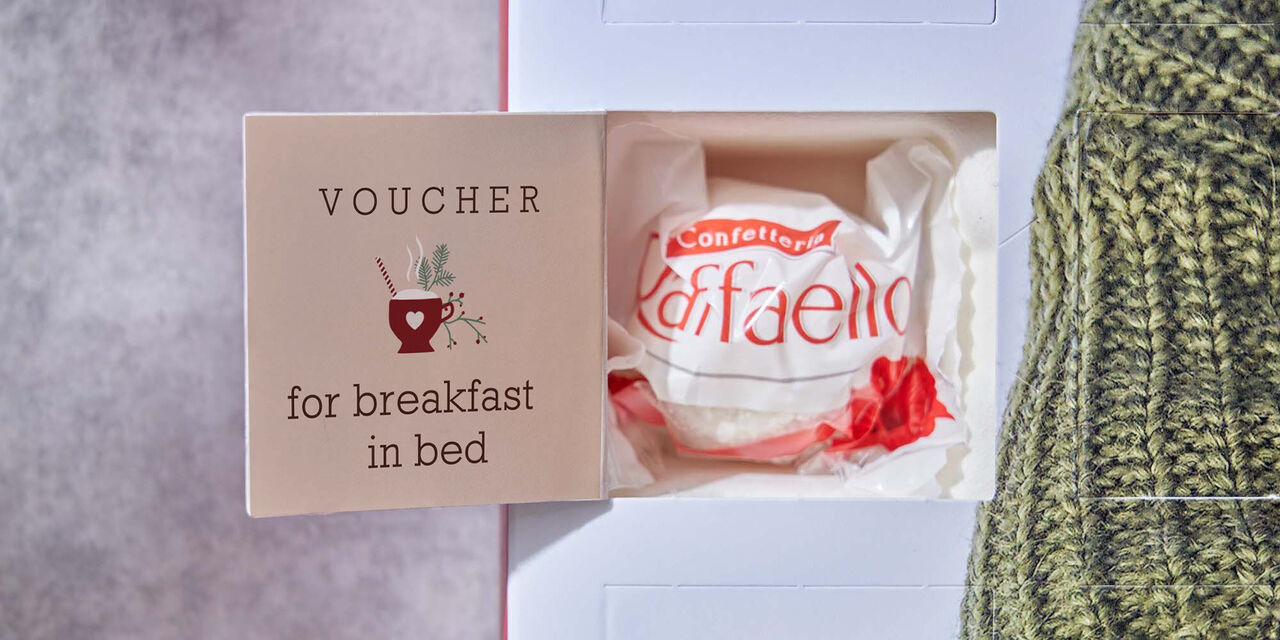 The gift of romance
For a fun and romantic idea, why not come up with some 'IOU' vouchers to surprise your sweetheart? These can be torn away from the Advent Calendar and 'redeemed' at a later date. Since you have 24 doors to fill, think about the kind of time you'd like to spend together in the days leading up to Christmas. From a romantic home-cooked meal to a gestures like a bubble bath or breakfast in bed - choose activities you'll know they'll enjoy.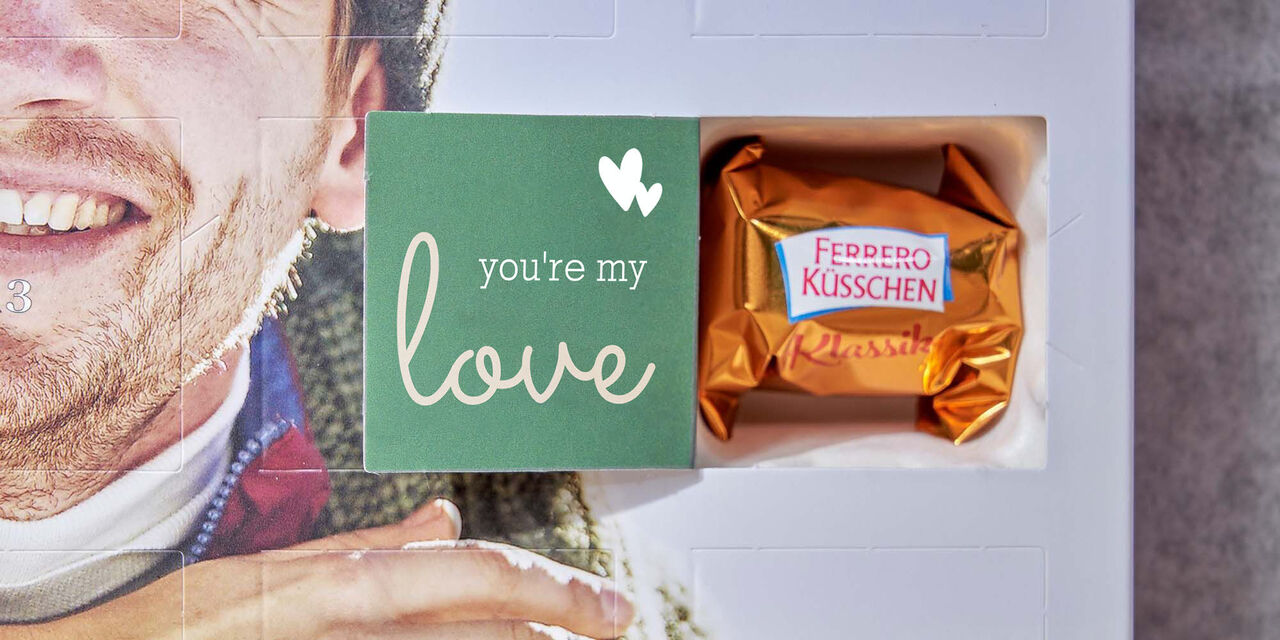 Delicious chocolate and heartfelt words
Our A4 Advent Calendars are filled with 24 chocolates, a mix of Ferrero Rocher, Ferrero Küsschen (it's German for 'little kiss'!) and Raffaello. The surprise becomes even sweeter when you add your own messages on the inside of the doors. Even the simplest little love notes will be appreciated.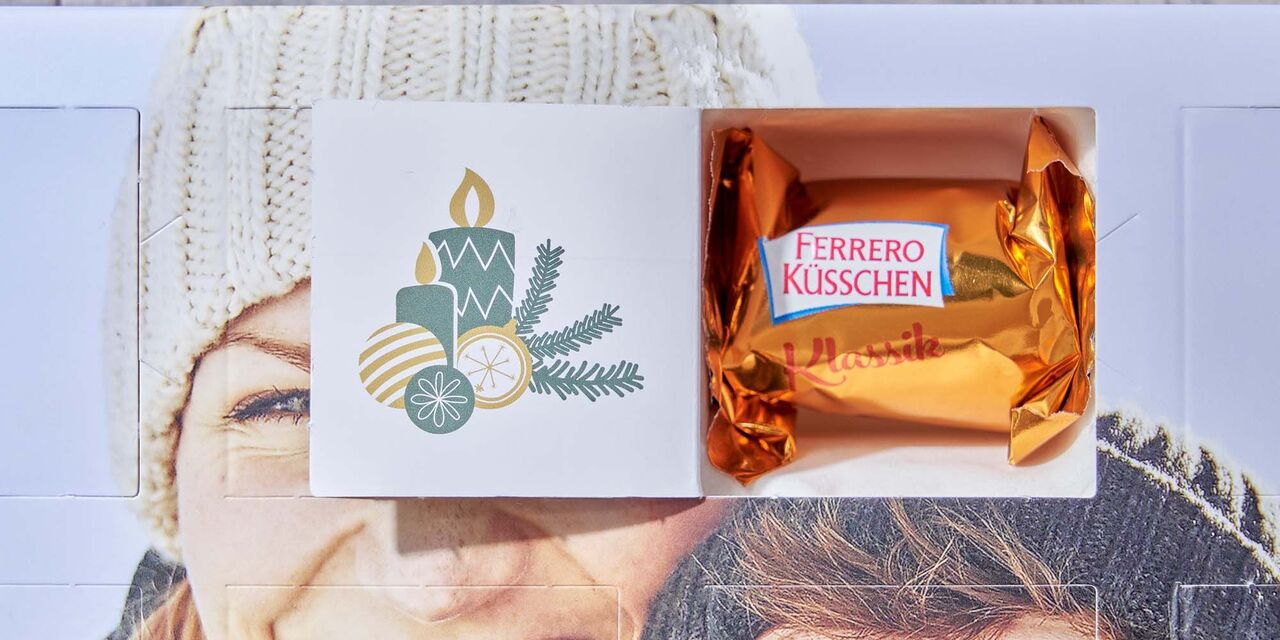 Change it up with clipart!
In addition to notes and vouchers, our template download includes festive illustrations to perfectly match the space inside each door. You'll also find many more Christmas-themed illustrations in the 'clipart' area of the navigation panel in the CEWE Creator Software, as well as in the online editor. Filter these by category to find festive pictures.
You can, of course, use your own photos or illustrations too!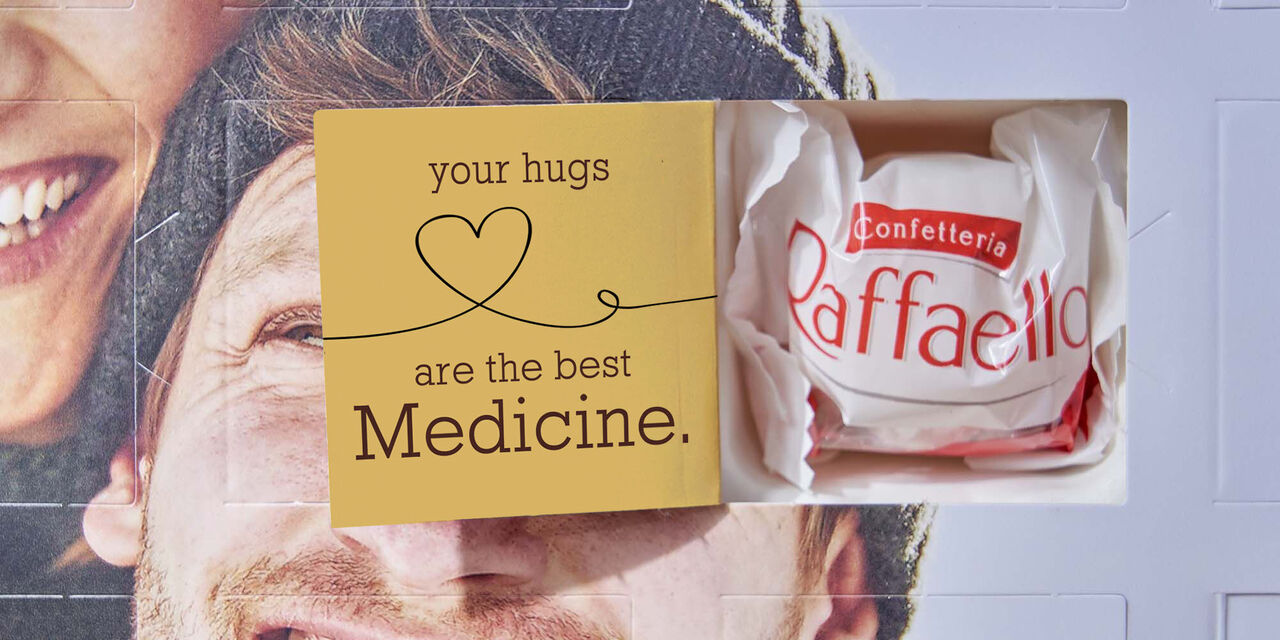 The element of surprise
When designing your Advent Calendar, be sure to distribute messages, vouchers and pictures evenly behind the doors so that they alternate each day. This way, your favourite person will always have a new surprise to discover. The 24 Ferrero chocolates are already evenly distributed throughout the calendar, so they won't get the same treat multiple days in a row.
In our latest step in our mission to make our product line sustainable, we're using FSC® certified paper for our Ferrero Advent Calendar with Photo Doors, while the inner tray is made from 100% biodegradable, plant-based materials that can be disposed with your compost or food waste. You can rest assured that your gift not only provides days of happiness - it protects the environment at the same time.
We hope you enjoy designing this year's Advent Calendar and giving the gift of joy to your loved ones.
A thoughtful twist on a Christmas tradition
Whether you're treating yourself or gifting to a loved one, find the right Advent Calendar here and start creating today.