Kids CEWE PHOTOBOOK
A photo book designed for young children
Ideal as a personalised picture book for your child. Trains motor skills, sharpens the senses and is fun to flick through, too!
22 extra-thick, rounded pages
High-quality plastic spiral binding
Suitable for small children
Format:
Approx. 14 x 14 cm (closed)
Number of Pages: 22 pages
Binding:
Plastic spiral binding
Paper type:
Classic Paper (extra thick, rounded pages)
Kids CEWE PHOTOBOOK at a glance
Learn more about our Classic Paper finish and spiral binding


Plastic spiral binding
The high-quality plastic spiral binding makes it really easy for your child to turn the extra-thick pages and helps them to develop motor skills.


Classic Paper
Have your chosen photos and text printed on 22 extra-thick, easy to wipe pages with rounded corners and a classic finish, perfect for little ones.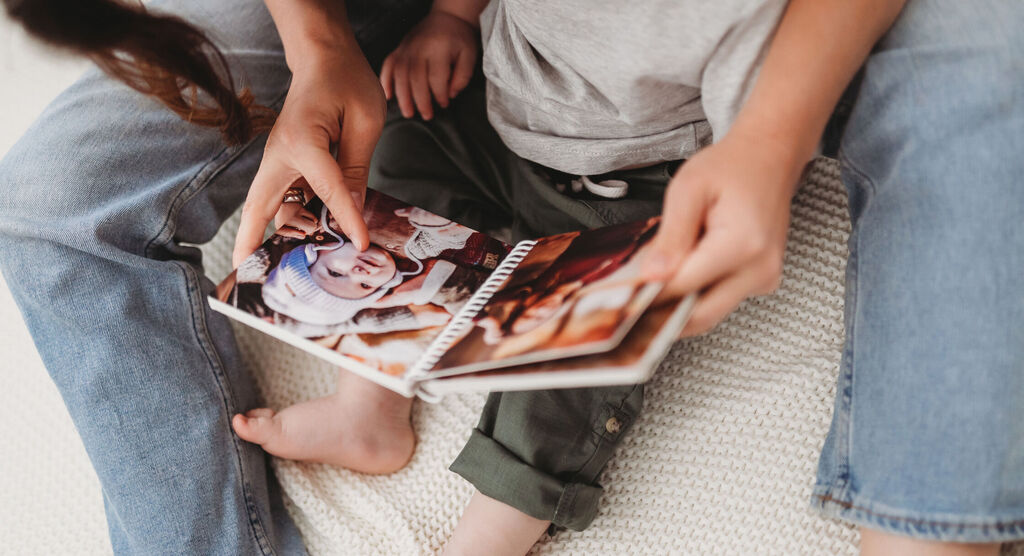 Help Your Children Learn
A Kids CEWE PHOTOBOOK can be more than just something fun for them to flick through. Use your book to help the little ones learn the alphabet, number or shapes, or to show them familiar family faces. Fill your photo book with photos, text, and clipart and use one of our wide variety of themes for a photo book that is unique to you and your child.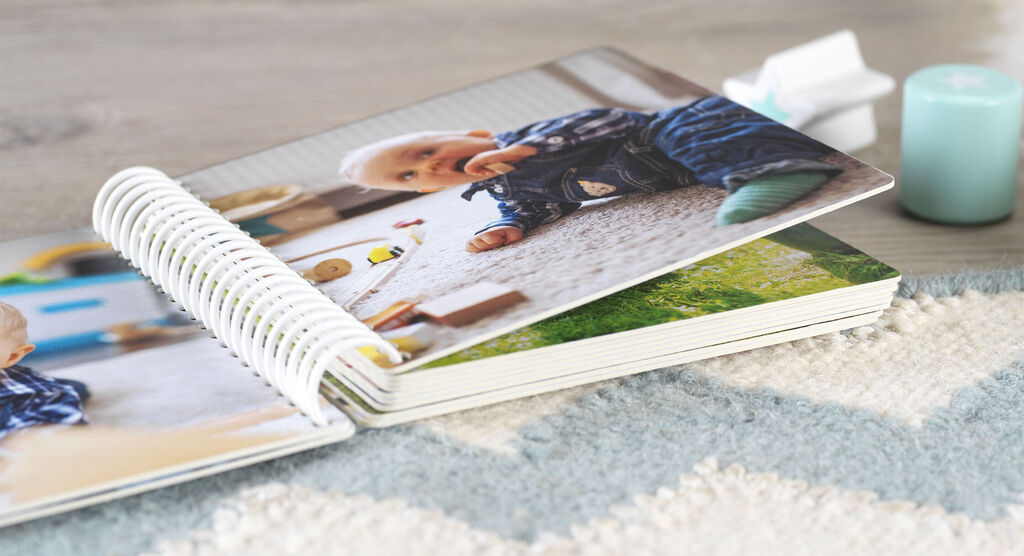 The perfect gift for your little ones
Easy to wipe clean and specially designed to withstand any rough play or teething, our Kids CEWE PHOTOBOOK is perfect for little ones. It also has thick pages, easy to turn spiral binding and rounded corners so is both safe and durable.