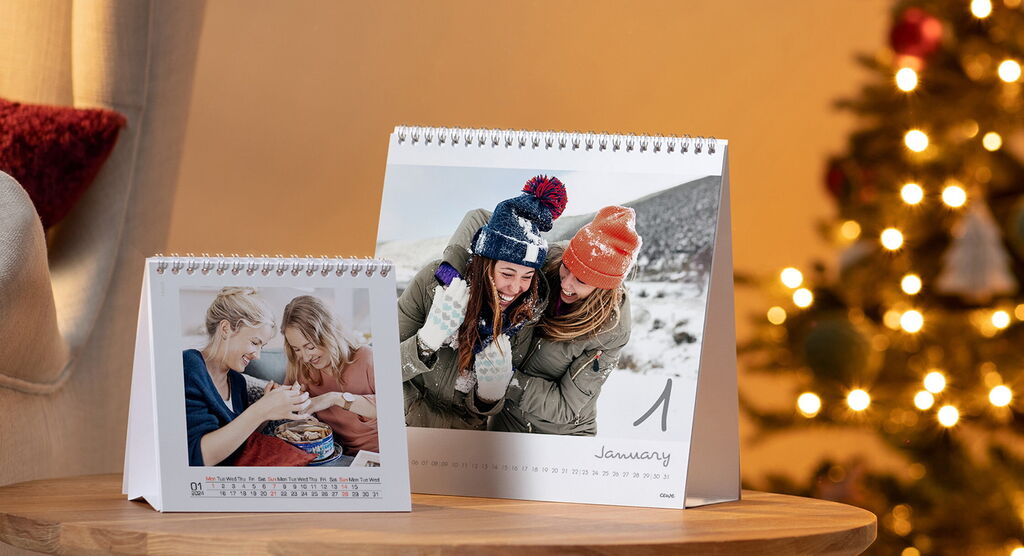 Keep your favourite photos close by
Free-standing and spiral bound with 12 calendar pages - a desk calendar is a fun and simple way to stay organised and brighten up your work space. It's a lovely way to keep your family close by while you're in the office.
Think of your desk calendar like a picture frame that changes every month, allowing you to enjoy different happy memories all year round. There's plenty of room to include your favourite photos alongside all of those important appointments.
Desktop calendars are fully customisable, with a great selection of templates to choose from. It only takes a few clicks to create a beautiful calendar.