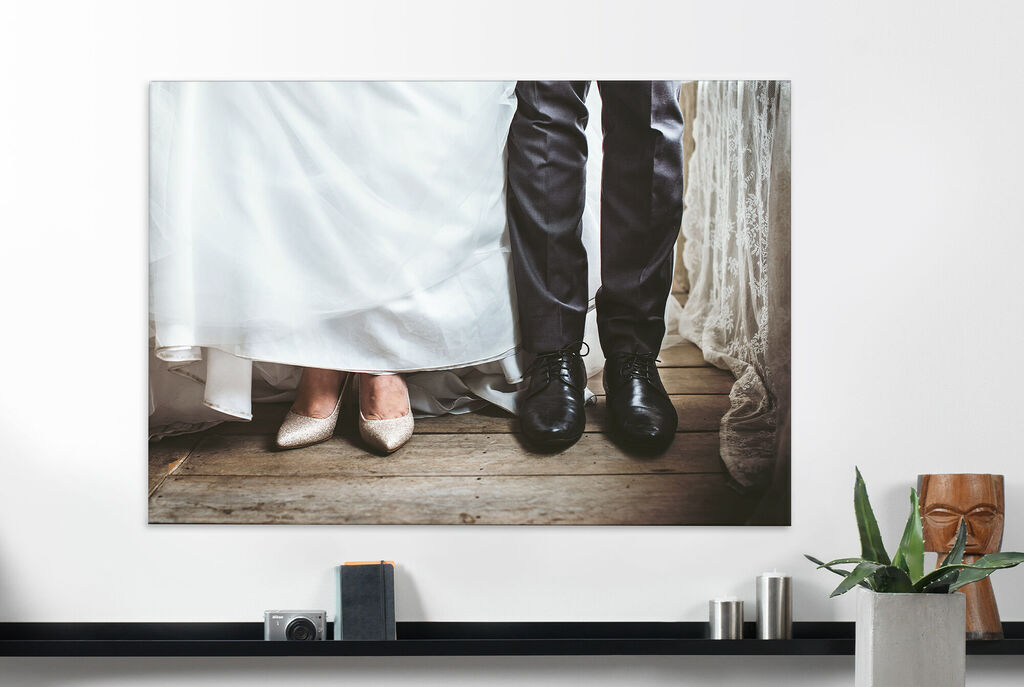 The Perfect Souvenir or Thank You Gift
Once you've designed your perfect wedding canvas print, it's easy to order multiple copies or different sizes. Why not have a few printed to gift to your closest friends and family as a special thank you for their help on the day?
If your anniversary is approaching, a stunning Canvas Print could make the perfect gift for your husband or wife. What better way to relive the happy memories of your day than with a custom wedding canvas, lovingly made by you?