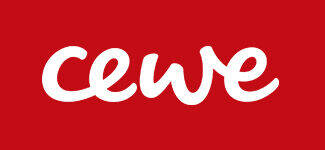 6x4" Photo Prints
Perfect for photo albums, frames or wall displays
Set your photos free from your camera or phone with our classic 6x4" (10x15cm) photo prints.
Brilliant colour quality
High quality photo paper from FUJIFILM
Easy to upload online and order
Aspect Ratio:
Variable width (In this format your photo is exposed and trimmed to its original length. The photos can therefore be of different lengths.)
Fixed width (2:3 ratio; perfect for picture frames. If your photo has a different ratio it will be tailored to fit, indicated by the marked area.)
Design:
Add an optional white or coloured border.
Paper types:
Standard Paper
Premium Glossy Paper
Premium Matte Paper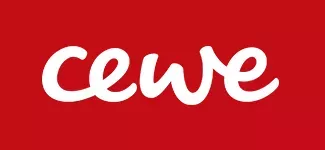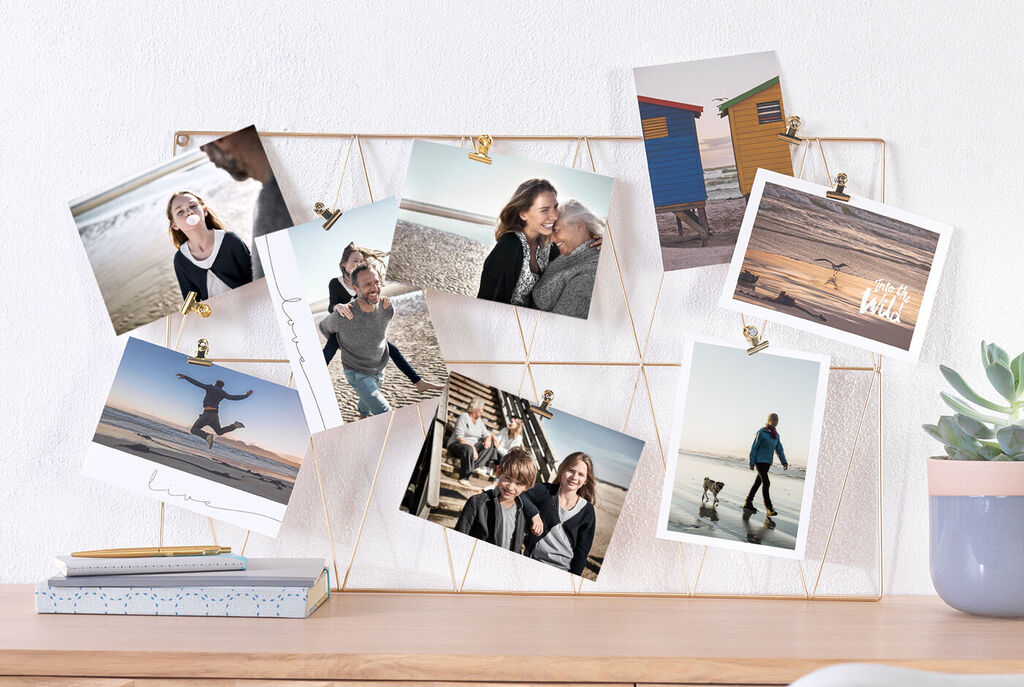 What You Could Do With Your 6x4" Prints
Despite large displays and abundant digital storage space, many people prefer to hold their favourite shots in their hands, especially given that it's proven that looking back at photos is beneficial to your health and can help us smile during tough times. There's a lot more that you can do with your prints too, such as using them to create a timeline to go on the wall, or decorating pin boards, a desk space or a table. Order your prints online and we'll do the rest. They'll be professionally printed on Fuji Crystal Archive paper to ensure the best definition and colour vibrancy, giving you quality prints that last a lifetime.
Choosing The Right Print Aspect Ratio
Choose between a variable format or fixed aspect ratio for your 6x4" prints.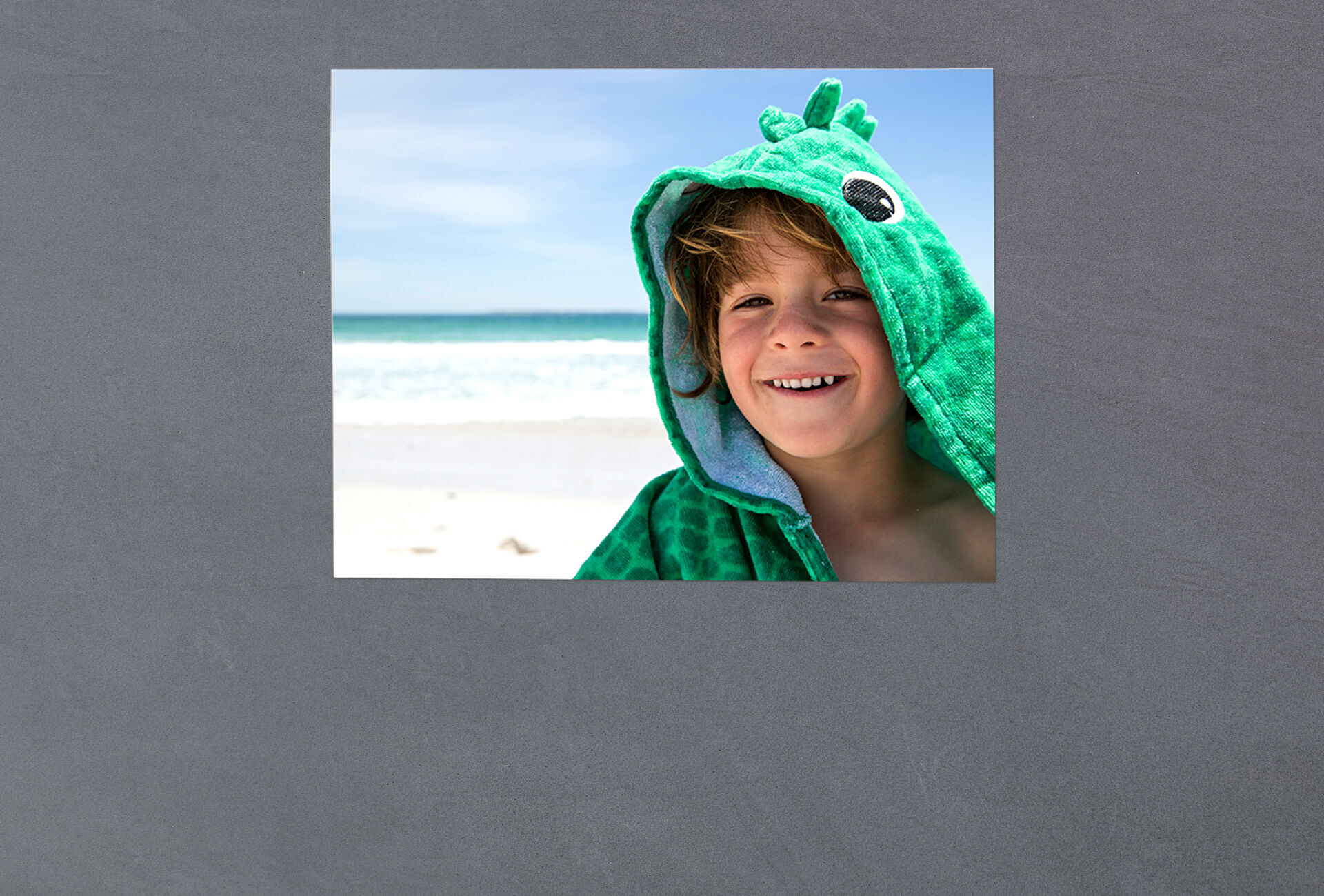 Variable width
Choose this option to preserve the original size of your photo: the photo print maintains the proportions of your shot, therefore the size of your printed photos may vary.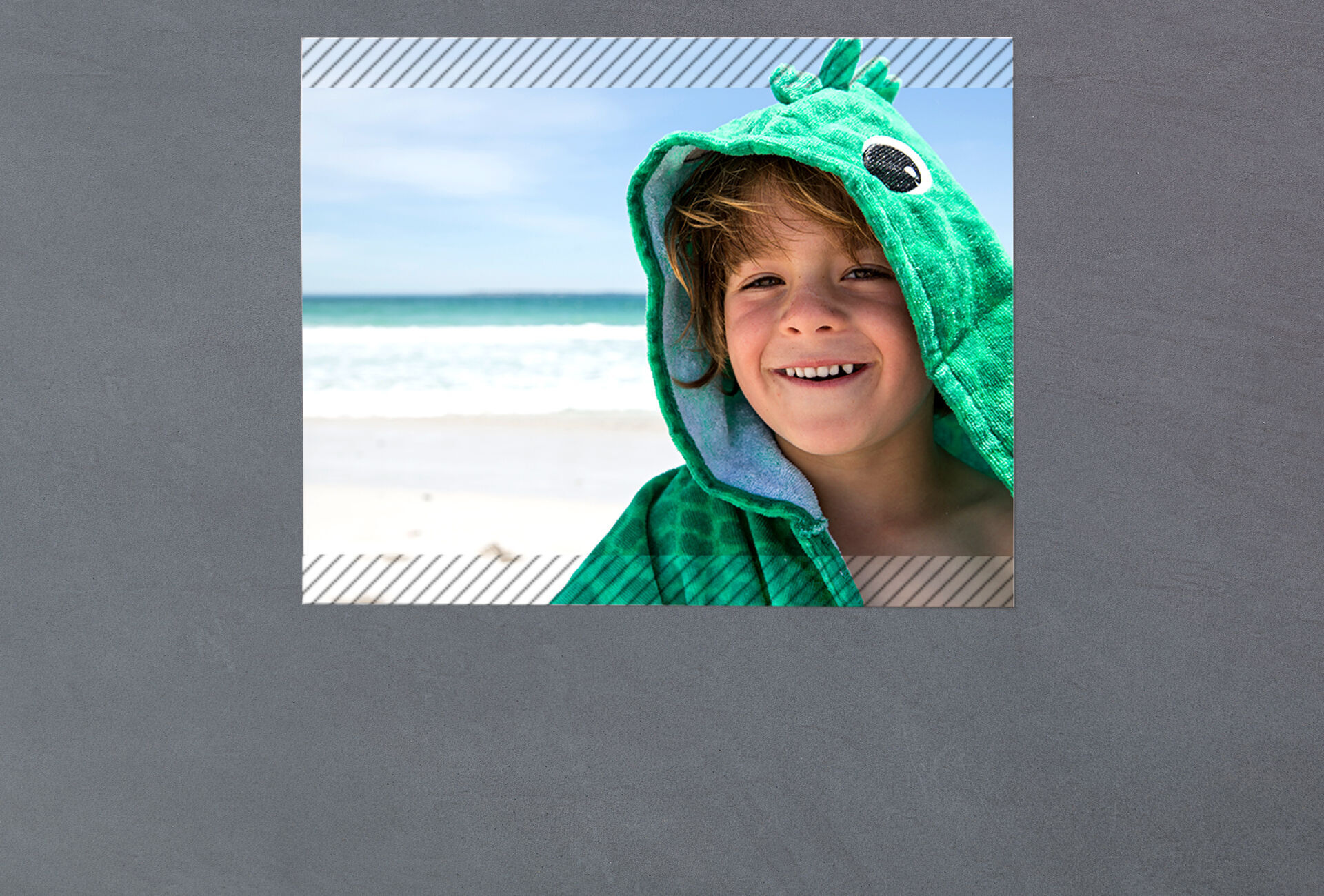 Fixed width
Choose this option to keep a fixed 2:3 ratio, which makes them perfectly suited to picture frames. If your photo is a different size, it will be cropped to fit 6x4. The cropped photo will be shown by the marked areas in the editor if you choose this format.
Better Quality Prints
Have your photos automatically optimised by us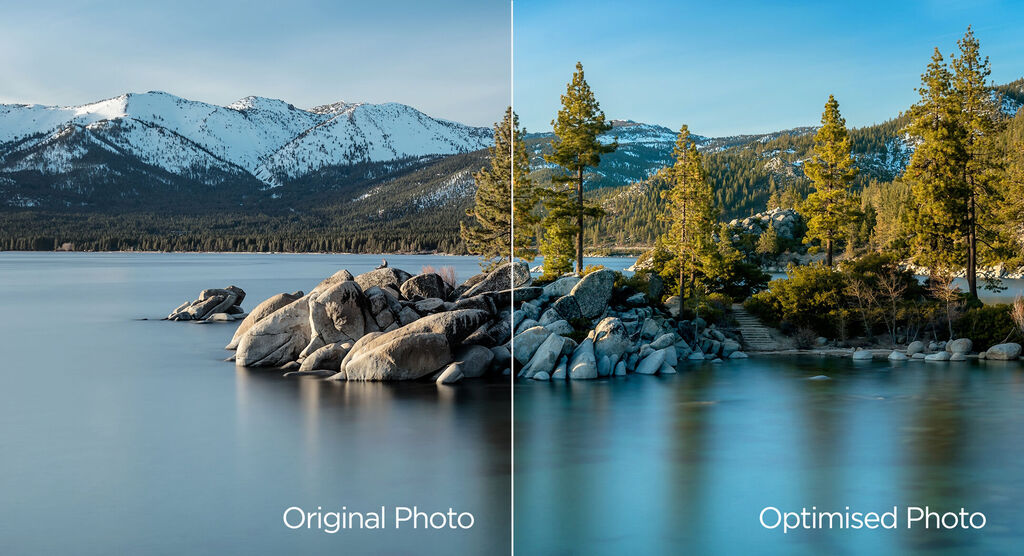 Automatic Image Optimisation
This default setting achieves the perfect print by analysing and correcting your images. The colour contrast and saturation is improved, and any exposure errors or colour faults are mitigated. Dark sections of images can also be brightened to show significantly more detail.